KAMPALA. If there was a Hall of Fame to honour and celebrate Acholi greats, Kilipa Ogwang would be among our unmatched heroes.
For a humble village boy with no formal education, Kilipa's achievement as nanga poet-musician is unrivalled, not even by professors of our oral traditions.
Born in 1936, and at only 22, Kilipa broke into the celebrity rank with his groundbreaking nanga recording, Bonyo lagara, in 1968. Little wonder that by the time Kilipa breathed his last at 84, on September 24, 2020, he had composed at least 458 nanga songs, averaging 50 albums of 90-minutes playing-time each, and spanning the 60 years of his career.
Prof Okot p'Bitek, describes the nanga as an extremely versatile and "by far the most important instrument of the Acholi people" and says any song played on it. And Kilipa d chronicled them all – from songs of joy and sorrow to love songs, from satirical to praise and funeral songs.
Sadly, none of these achievements of Kilipa have been curated in a single documentary or in an exhaustive collection. Nevertheless, among Kilipa's notable nanga albums are Mola ma odong piny, which features the dark years of war in Acholi, the destruction and deaths of thousands of Acholi youths, which left families bereft and grieving.
Titles in this category include Bila kok Lalogi, Kona Kilak, Too omayo omera, Awobe pa jii odwogo, Adong lajuu, Lakare ber, Acel lam, Kop oworo, and Pyem oo.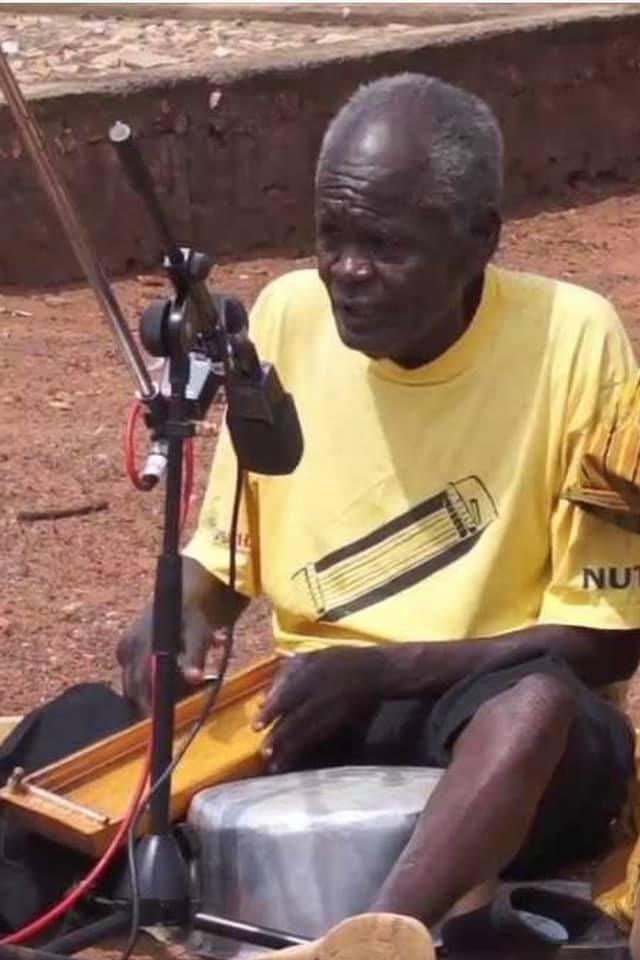 In the same album are titles that include Cen ngo, Omera lwenyo kene, Too oromo dano, Odong moko, and Nga ma leyo kwot.
Kilipa also composed outright political commentaries on Uganda's political situations with another album with songs including, Awobe ocito itim, Too piny mito bino, Amin oneko Luwum, and Aloka loka Uganda.
Yet another album, Lacen kok kili, is a running commentary on critical social issues, and includes Lila pa mon, Ton calo kado, Balo nying, Atoo pi latin, Wat obeno, Nywal gum kom, Cii woda, Lila pa mon, Adong winy doga, Lalur gamo doga, Labongo lim, and Can lubo kora.
But not all of Kilipa's songs were gloom as Kilipa, the nanga sage, also celebrated love in both hearty and soulful songs such as Atuku.
In his hey days, Kilipa remained a quintessential Acholi man and proudly carried his badge of trade, the nanga, wherever he went and was the spice of celebrations. For this, Kilipa would often be invited or hired to grace public and State functions or be invited to stay with some families to entertain or have his songs recorded.
"Among African traditional dances [probably that he had seen], Acholi [dances] is number one," Kilipa says. And Kilipa should know better because he was one of the stars of the Heart Beat of Africa, a celebrated national dance troupe that showcased Uganda's diverse cultures and traditions both at home and abroad.
These music and dance trips took Kilipa across Africa to Egypt, Nigeria, and overseas to Germany, among other destinations.
Based on this appraisal, perhaps Kilipa's most remarkable and celebratory song to his culture is – Myel Acholi myel deyo – one that honours the beauty, grace and export of Acholi cultural dances. In this song, Kilipa feted the never-missing elegance of Acholi dances at high functions and in high places in Kampala, at Lugogo Sports Ground, on the tarmac of Entebbe Airport to welcome State guests, and at Kololo ceremonial grounds to mark national events.
For the tens of his nanga albums with more than 450 nanga songs, Kilipa has created and bequeathed to Acholi enduring memories, record of history, and commentary on our society from Independence to date – an unsurpassed creative contribution to our community.
But as LookNorth reported, as Kilipa battled old age, diabetes, high blood pressure, and kidney disease, the agile fingers that once darted at will on nanga strings as he twanged sometimes sweet and exalting, and sometimes sad melodies in the early days; the fingers that brought him so much fame; were now stiff and no longer as lively.
Kilipa passed on, September 24, 2020, but his tunes will forever sing on.
And Kilipa will, without a doubt, remain among our unrivalled heroes and heroines, who should sit proudly in our Acholi Hall of Fame.
About Kilipa Ogwang
Born on January 1, 1936, at Olupe Opong village, Geregere Sub-county in Agago District,
He was son of Anglican catechist Nakuconi Bala of Padyang clan, and Dolofaina Angom from Oyima clan, in Apac District, Lango sub-region.
Kilipa had no formal education but was schooled at Wang-oo (evening fireplace) where he picked interest in nanga as his father strummed the strings to create riveting tunes as ecstatic women responded in earnest – singing and dancing along while sipping the kwete brew.
Kilipa passed on at 84 years on September 24, 2020.