An Associate Professor has expressed shock that Acholi's greatest brain export and her greatest cultural ambassador has no monument at home to celebrate his universally acclaimed literally achievements.
Prof Jimmy Spire Ssentongo expressed shock that some people who his visiting team asked near St Philip's Cathedral in Gulu, at which cemetery the remains of p'Bitek were interred, only vaguely knew him, but not where he was buried.
Prof Ssentongo teaches Ethics and Identity Studies at Uganda Martyrs University, Nkozi, which is located in central Uganda. He is also an editorial cartoonist and teaches Research at Makerere University.
The dean of the Centre for African Studies at School of Postgraduate Studies and Research at Nkozi, wondered how Ugandans could honour and celebrate more foreigners and colonial agents than their great patriots.
"The name of the colonial agent, Sir Samuel Baker, seems to be more pronounced in Gulu than that of the great patriot Okot. Did I miss something, or we have some soul searching to do?"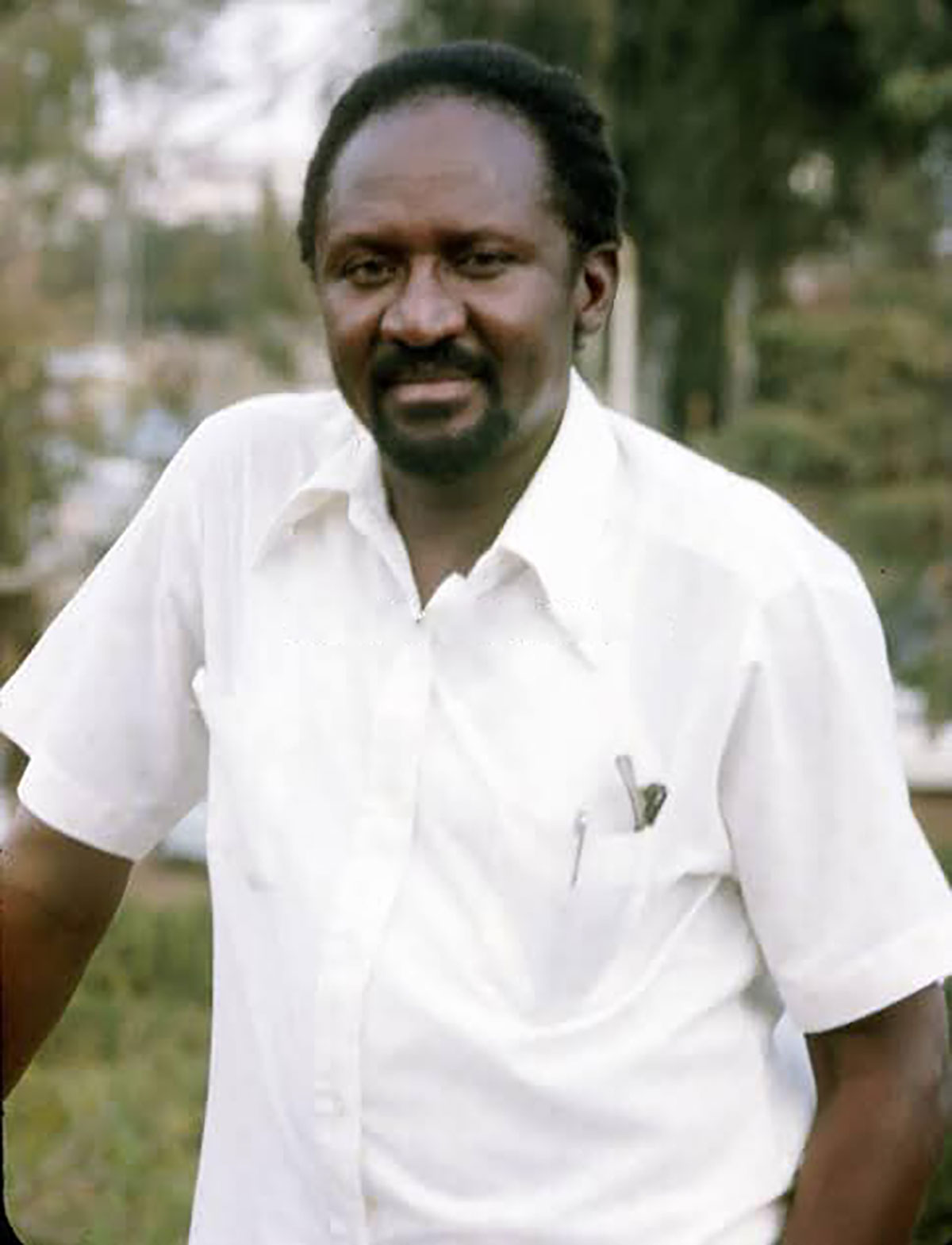 Sir Samuel Baker, an English explorer, big game hunter and slave trade abolitionist, served as the Governor-General of Equatorial Nile Basin or Province of Equatoria, which covered modern-day South Sudan and Northern Uganda, between April 1869 and August 1873. Today, the biggest and popular secondary school in Acholi and an old anti-slave trade camp, now a tourist site, Baker's Fort, celebrate his name.
Baker is also remembered as the first European to visit Lake Albert, and explore the Nile and the interior of central Africa.
But Prof Ssentongo says: "Wouldn't the name and achievements of Okot p'Bitek, if magnificently monumentalised, have inspired many more young people to aspire to his greatness of mind and beyond? Wouldn't that be a huge tourist attraction to Gulu? Do we need lessons on how to celebrate our heroes?"
Both the Anglican St Philip's Cathedral and p'Bitek's alma mater, Gulu High school, stand adjacent, only some three kilometres off Gulu City Centre.
Prof Ssentongo concludes that p'Bitek "… could be the most popular personality Acoliland has ever produced and perhaps through whose literature many other Ugandans have learnt what they know about Acoli culture. Besides this, at continental level, he is an icon in decolonisation scholarship and creative writing."
Okot p'Bitek was born in 1931 and died in 1982 as the first Professor of Creative Writing at Makerere University. He remains, perhaps, Uganda's and East Africa's foremost philosopher, artist, poet, essayist, and cultural scholar, with several essays on art, Culture, values, aesthetics and politics.
Some of his titles include the acclaimed Song of Lawino (1971), Song of Ocol (1970), Song of Prisoner (1971), Song of Malaya (1971), Horn of my Love (1974), Hare and Hornbill (1979). Oral literature and its social background among the Acholi and Lango (1964), African religions in Western scholarship (1971), Religion of the central Luo (1971), and Acholi Proverbs (1985).
Okot p'Bitek's last book, Artist the Ruler, was published posthumously by his estate in 1986.
Okot p'Bitek is also feted for some popular love song he composed while at Budo, including Rip kipi, and Cana, a song of rejection by an arrogant and rich girl.
He was also founder member of Uganda National Congress (UNC) Gulu branch, and member of the Acholi district council. He was a member of the Uganda National Football team that played barefoot in London in 1956.
Okot p'Bitek was also the first African Director of the National Cultural Centre, popularly known as the National Theatre in Kampala, and founded the Heartbeat of Africa Dance Troupe.
But Prof Ssentongo, who visited Gulu in February, lamented that all these achievements have gone uncelebrated.
"All that contribution to continent, country, and ethnic homeland notwithstanding, the only memorial of this great son I could find in Gulu was his humble grave built by the family in a cemetery by the side of St Philip's Cathedral. No monument, no school or road named after him – not even a road to a kiosk," the African scholar lamented.
Education background
Okot p'Bitek attended Gulu Primary School, Gulu High School, Kings College, Budo and Mbarara Teachers Training College. He then taught at Sir Samuel Baker School in Gulu and then went on to study at the University of Bristol in 1956-57, University of Wales – Aberystwyth (1957-60), University of Oxford (1960-1963) and later taught in Kenya, Nigeria and the United States of America.