I have read and heard several opinions on the purported Gen Salim Saleh's letter to Kampala Lord Mayor Erias Lukwago.
But I am dismayed by some Opposition standpoints on this matter because most of them are expressed by people known to me or crossed paths with while I worked as a national youth leader with the Democratic Party (DP) before I was thrown out.
I expected better analysis of the memo from them. I also thought this would be obvious, given their wealth of political experience. Gen Caleb Akandwanaho, who is better known as Gen Salim Saleh, is a recognised hatchet man of his brother and political chess grandmaster, President Museveni.
It should then be obvious to the Opposition that Gen Saleh is the pillar of the regime and anything he executes or does not, but is tagged to him, should be seen as performed in embedding the NRM party regime.
On this suspected letter to Mr Lukwago, which has kicked up a huge dustbowl, Gen Saleh has remained tight-lipped. Nonetheless, the letter smacks of open blackmail of the political opposition and one of its big shots, Mr Lukwago.
The masterminds of the secret letters know that Ugandans are a naïve political lot who they have managed to confuse and impose their will on. And true to their calculations, the online media, radio and TV, and Radio Katwe, or the public rumour mill, have all been falling over themselves to publish the dramatic letters whose undoubted originator none of them has established.
I can believe the conspirators that the Ugandan public, the media and political class can all be cheated, and easily. How can a photographed handwritten letter be given all this fuss to top our national discourse without any curious people critically questioning the goal of the letter.
In my view, the only worthy debate around the letter is the handwriting of the writer. What a smart handwriting! This skilled calligraphy leaks the real reason behind the letter as a clever political manoeuvre to dim the rising star of Mr Lukwago.
Mr Lukwago, in the regime's pre-emptive gameplan, is now ripe for a presidential contest. He has for nearly 20 years, been a great legal mind, Kampala MP, Lord Mayor and FDC party deputy. So Mr Lukwago now risks disrupting the regime survival, but how does the regime check him? The answer is simple – smear and dirty his brand.
This secret letter for Lukwago should be free political intelligence on his weight in the country's political gameplan. Mr Lukwago and his team ought to beware that the blackmail has just been kicked into motion and will not stop soon.
Mr Lukwago's critics know the blackmail will grip the easy-to-sway public and also the NUP party social media warriors because Lukwago's perceived weight threatens their supremo, Robert Kyagulanyi, who is better known by his stage name of Bobi Wine. Mr Lukwago's presumed entry into the race for the country's top seat risks undercutting Bobi Wine's solid Buganda base.
In FDC too, the post-Besigye succession is still fluid and this sneaky letter provides a lethal improvised bomb in the hands of the anti-Lukwago group. This will likely disrupt the unity in Uganda's second largest opposition party, plunging it into more disorder.
So, a probable cockfight in Buganda between Mr Lukwago and Bobi Wine would be, for NRM, a welcome duel to finish off two with one stone.
But why pick on Mr Lukwago and not any other Opposition bigwigs who have had connections with Gen Saleh? Why has Gen Saleh never been reported to have leaked any old confidences about even those who have damaged the NRM regime in 2021 polls?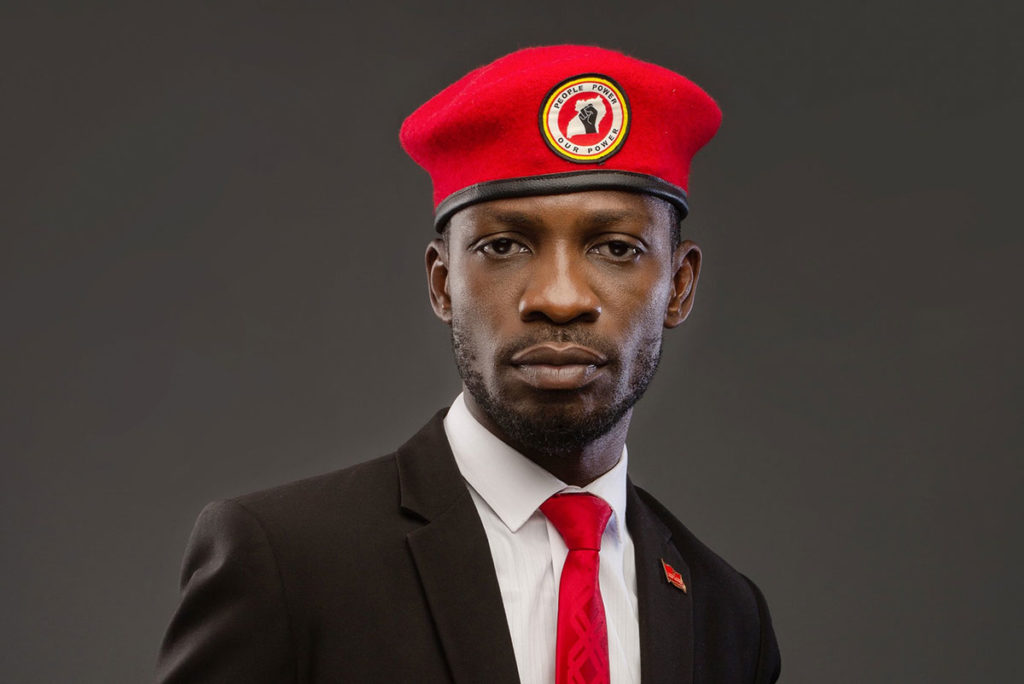 I have done political activism in Uganda for some time now and I can predict easily one or two things about Uganda's politics.
Having stood shoulder- to-shoulder with Dr Kizza Besigye in four presidential elections, Mr Lukwago is viewed as Besigye's natural successor and this endears him to the Besigye's base across Uganda. Similarly, Mr Lukwago's education and success as a lawyer sit well with the middle class and so does his record of the siturago [struggle] with the millions of the city poor.
These mixes of good fortunes have blended well to favour Mr Lukwago for more than 20 years and have seen him easily crush his political rivals, including from the ruling NRM party.
In sum, no one needs any national education on foolishness to fail to grasp this ploy of a memo or its timing to drag Mr Lukwago's image in the mud as the race to 2026 gathers pace.
Christopher Okidi is a lawyer and former national youth leader with the Democratic Party (DP)